"Trying to be more, have more, do more, and be able to give more can be hard and frustrating. Arlen Card's HyperAchiever system is designed to help you get the hard ones; to not give up, but to keep going and show yourself that you can do it.
"The HyperAchiever system goes way beyond the standard understandings and methods of goal-setting and achievement to help you get anything you want, and have fun doing it. It might freak you out at times, but as you go through the system you realize the value of each step.
"This is a system that can help you change your life and make huge leaps ahead toward where you want to be."
— Weldon Smith
Author of True Leadership and False Counterfeits
leadwithtruth.com
"The Hyper Achiever System gives you a step-by-step framework for achieving anything you desire. No more vague ambitions. The system works. If followed there's nothing you won't accomplish."
— Jake Stowell, Enterprise Manager, InfoTrax
The deck really

is

stacked against you.
Are your self-motivation problems really permanent? Is the game is rigged? And does this situation describe you? You intend well, you set cool goals, you stick to your plan for a few days … then something happens. A distraction; a discouragement; an illness; an unfairness.
This world is so complex and demanding now, it is virtually impossible to accomplish things the way people used to do. Some people will knock you down when you look like you're excelling or succeeding at something, just because it makes them uncomfortable to see someone threaten their own mediocrity. (Bosses in particular love this tactic.) Often, it's just one of the hundreds of distractions that plague your day now.
Do any of these situations sound familiar?
You often get to the end of the day wondering what you even accomplished, even though you were busy all day long.
You are getting flack and discouragement from family members or friends when you tell them about your dreams.
You wake up with an Eyore-like "what's the use?" kind of attitude.
You've failed at so many goals, large or small, that now you actually doubt whether you have the strength to ever accomplish anything ambitious again.
Your life seems a little flat. (Or a lot.)
Your energy is down.
You don't feel very good about yourself.
You're stuck in a job you feel stifled in, or…
You can't seem to get work, no matter what you've tried.
Your day is blasted into thousands of tiny little pieces by interruptions and unexpected to-dos.
You don't get enough time with loved ones.
Your relationships are starting to slip.
You feel out of control to one extent or another.
You can't help but feel a little envy towards people who seem to have easily gotten what you wish for, but can't seem to get.
If any of the above describe you, then you need the help I offer right away. There's obviously something standing in the way of your dreams.
Whatever it is, this is not the same world your parents grew up and worked in years ago. Everything is different. And there's one thing you have to know…
The Old Methods Simply Do NOT Work Anymore.
They can't work, because they were based on a world that doesn't exist now. Old methods don't take into account the distractions, the pressures, the politics, or the complexity of your life and my life today. The deck is literally stacked against us.
But don't give up on your goals and dreams just yet … there is a way to make the game fair again.
I discovered a solution that has transformed my life, and it can transform yours, too!
A few years ago, I realized I needed something to help me measure up and compete in a terribly stressful and competitive job in the film industry. At that time I innovated goal achievement methods, one by one, that helped me meet impossible deadlines with ridiculously low budgets. My career started to really expand and grow into something enjoyable and sustainable because I could do what very few in my field could do: meet budgets and deadlines while being pleasant to work with.
And I started making a lot of money for not that much work. It was great!
It was all a product of the beginnings of the methods in the HyperAchiever System.
But there was much more to come.
Even as I rose to prominence in the film industry in my region, I had a rude epiphany. In 1998, within one week, and due to circumstances I couldn't foresee or control, my whole fall season of work turned to vapor.
It was all turning to dust before my eyes.
I had thought that my rise to prominence in my field would last forever, but I was shown that I really had no security, and never would. It stung pretty badly because I had worked so hard to become good at my profession.
Now, facing four months with no scheduled work, and the realization that I couldn't always count on my career to provide for my family, my wife and I considered alternatives. Not a career change, but a career addition, so we would never have to suffer through an empty season again.
Medical school, real estate, business management — none of it would allow me the lifestyle I had come to love while continuing to work in film. Then we remembered the law school just three miles away. Long story short, I realized that I could practice transactional law with an open enough schedule to continue doing film work maintain a happy lifestyle. I just had to survive three years of working full time while going to law school.
Nice. Easier said than done.
So I innovated and discovered more ways for a truly ordinary guy to carry an extraordinary load for three years.
It Worked!
Not only did I survive, I actually finished law school and passed the bar exam in a very high percentile while still working essentially full-time in film.
Friends and family started noticing that I was accomplishing the seemingly impossible, but I was looking back and thinking, "That wasn't so bad after all." It was then that I started to realize that I had developed a system that no one else had.
I started to hone it and develop it. I continued working in film and having a blast, but now I was supplementing with a pleasant law practice where I prevented problems. Results like that were, I realized, exceptionally rare.
How This System Changed My Life:
All I ever cared about was time with my family, time to explore my talents (teaching and music), and sufficient income and other resources for my needs. This system of mine surprised even me. I had achieved the lifestyle I had hoped for much faster than I had thought possible. Was it hard work? Well, yeah, but only from time to time.
My life is everything I have ever hoped for, and I wouldn't change a thing.
Plenty of money, plenty of time, I teach, I help, I make music and film — I feel great about my life.
My dreams, however, are not yours. You couldn't take my exact steps and get to your dreams and goals, but you could, I realized, use my system to take the exact steps you need to take to get to your dreams and goals.
It was time to help others — to turn my methods into a repeatable, simple system that could transform
your
life.
So, without knowing exactly how to do it at first, I started shaping my basic system, one made up of disconnected methods and practices, into a Machine that anyone could create for themselves, hit the "on" switch, and be driven unstoppably to success in their big, ambitious goals. This is the only automatic goal achievement machine the world has ever known, and you can use it yourself to transform your life into whatever you want it to be.
I am an ordinary guy, no better than you. There's nothing I have done in the way of accomplishing my big, ambitious goals that you can't also do with yours.
The HyperAchiever System can get you to the life you hope for, even in this complex, confusing and distracting world. It may be the only chance you have with everything that's working against you. You can literally build, within a few short hours of receiving access to the HyperAchiever System, have an unstoppable "Achievement Machine" built, and once you hit the "on" switch, even you won't be able to stop yourself from succeeding.
Until you see how it's done, you can't possibly understand how powerful this is.
Your New Path to the Success You've Dreamed of Is Guaranteed, Automatic Achievement of Every Goal Because of the Raw Power of the Secret New Methods of the HyperAchiever System.
When you invest in the HyperAchiever System, you get:
guaranteed goal achievement every time
no willpower required
elite status among your peers and family as the one who accomplishes amazing things
the permanent self-image boost of knowing there is no goal you can't knock down
all the benefits of the results of your goals: more money, more prestige, better health, better relationships, being ripped and cut, etc.
and so much more…!
This is completely different from anything you've seen before. It's truly revolutionary!
It's like setting up a simple but powerful machine. Once you flip the "on" switch, it propels you unstoppably toward success in your goal of choice.
Here's what a few more of my current "HyperAchievers" think of this system:
"Going through HyperAchiever was fast and easy. After reviewing the simple basics, I was re-motivated to find additional employment. I sat down, reviewed what I had learned, and created a simple map for my new goal. Quickly realizing that I had to modify some of my previous expectations to meet the local job market, I was able to find a part-time job that made good money, just not the one that I had originally thought about. Refocus, reset and realize are now a part of how I get my goals accomplished. Thanks, Arlen, for helping me move down a much needed, simpler path to success!"
— David Kosorok, Software Testing Team Lead
"The HyperAchiever System is the closest thing to a perfect tool that I can think of. When it comes to achieving my goals this system covers all the bases, closes all the loopholes, and strengthens my resolve to see them through to the end. It's everything you could need to make your goals become your 'accomplished reality.'"
— Janae Stubbs, Physics Teacher and Domestic Engineer
Here's what you'll receive in the HyperAchiever System:
Over two hours of fast-paced video instruction, covering everything from choosing the right goal for you to what to do when you've succeeded, and everything in between, including the innovative new secrets of the HyperAchiever System that will transform your life.
Extensive accompanying MP3 audios that you can load into your tablet or handheld device to take the HyperAchiever System with you wherever you go.
A whole stack of documents to make your journey easy, including templates, instructions, scripts, and lots of mystery documents that will make total sense when you've watched the videos.
Free lifetime access to HyperAchiever System updates
Access to training webinars and audios that will both enhance the core System, and also provide ideas for easy pathways to specific goals.
And in the HyperAchiever System itself,

the keys to unlocking the power of true accomplishment in your life

— all without the need for any willpower at all.
PLUS, all the bonuses listed below….
The Original script for the HyperAchiever System. The Foundation.
Although the videos have enhancements beyond the script, you'll find this is a great way to review this powerful System when watching video or listening to MP3s isn't possible.
Value: $49.97
A special video, audio, and PDF follow-up chapter on how to use the HyperAchiever System to get the job of your dreams. This same information costs my students hundreds to get directly, and they are killing it in their job markets. This bonus content reveals the secret of how to make your competitors for any job irrelevant, and steal the show, allowing you to get your dream job while your competitors are left scratching their heads, wondering what happened. All of this as implemented using the HyperAchiever System. Exciting stuff!
Value: $199.97
A second special video, audio, and PDF follow-up chapter on how to use the HyperAchiever System to lose weight quickly and permanently. There are a million diet programs out there. There are another million exercise programs out there. All of them can work, but usually don't, because they all depend on willpower to one extent or another.
This bonus content includes the world's simplest weight loss program. With close to zero disruption of lifestyle, this easy plan will trim one to two pounds per week, depending on how you choose to implement it. And the hardest part of weight loss — willpower — is a complete non-factor when you're using the HyperAchiever System. You'll love what you see in the mirror, and the added self-confidence and energy you have when you feel trim again!
Value: $29.97
Bonus #4
A third special video, audio, and PDF follow-up chapter on how to use the HyperAchiever System to make extra money. This economy is killing dreams and loading up stress on so many people. Recent history has proved that no one is going to help you but you.
So if you need to boost your income, either by a lot, or by a little, you can do it with one of these underused and little-known moonlighting opportunities as implemented, again, using the HyperAchiever System. These are powerful techniques that you can use, starting today, to bring in the extra money you need to:
Dump your debt — feel free again!
Regain your hope of a nice retirement — side-step the discouragement of feeling trapped at work forever.
Build memories — no need to sit at home getting electronically entertained all the time — using the HyperAchiever System together with one, two, or all three of these methods can give you a serious influx of cash, enough to have a life again. (Remember that?)
Value: $99.97
A tour-de-force ebook on the older, time-honored goal-setting and achievement methods. This easy-to-read summation of how things got accomplished in yesterworld is useful as a supplement to the HyperAchiever System, not just for the power of contrast between the methods, but because there may actually be material here that you never saw before — that may enhance your use of the HyperAchiever System.
Up until the HyperAchiever System hit the world stage, this material was pretty much the best there was. This bonus will complete your powerful resource library as your life transforms before your very eyes (and everyone else's eyes, too!).
Value: $19.97
Total Value of All the Bonuses:
But when you invest in the HyperAchiever System, all these bonuses are instantly yours for free!
So What Should It Cost to Get a Complete Life Transformation?
After I had created the mature and automatic HyperAchiever System, I had to determine the right price to charge for something this powerful — not just information, but a groundbreaking innovation that transforms lives. You can't really put a price on something like this, it's so valuable.
I briefly considered offering it to you only as high-level coaching, but the price would have to be astronomically high, something that the System itself disagrees with in a very particular way, as you'll see when you get access to it. The coaching model for delivering this System to you would have cost thousands of dollars, and would have been worth many times what you would have paid because I and my staff would have been watch-dogging you, encouraging, cracking the whip, etc., until you succeeded, period.
Then I considered just a simple and cheap little book so that everyone could have this system, but I realized that such a gift would be completely unappreciated, and that what people invest little in, they value equally little. I didn't want people who are curious but fundamentally uninterested in actually achieving tough goals to see this stuff — kind of a "pearls before swine" thing. I also had advisors who told me what I should charge for this innovative and powerful system.
So I had decided that the $597 price tag would be just about right … not too much for something that can transform your life as quickly as the HyperAchiever System, but not so little that you don't take it seriously and use it. Such a pricing level would still be a bargain for the transformation it brings you, but will attract only those serious about re-making their lives. But the educator in me won out…
…I'm Not Going to Charge You $597 for the HyperAchiever System today….
No, I really need to see this program go out to everyone, not just those with a bunch of cash lying around. In fact, I really want you to be transformed by the HyperAchiever System!
So, for a small number of customer-students, I am knocking the price clear down out of reasonable range for something this powerful, fresh, and innovative. For a very short time, you can get into the HyperAchiever System and enjoy its life-changing effects for a single payment of…
$347 … nope
$247 … not today
I cannot guarantee this reduced price for very long. I have been advised to bump the price up right away so that my buyers will take the HyperAchiever System very seriously as they add it to their daily activities. Even at the intended $597 (about 6 times what you are being charged today) it will be worth it — this System is gonna rock your world!
That's it. You get an 83% discount on the HyperAchiever System — plus all those valuable bonuses — simply because you're getting in on the "ground floor" and helping me help you.
Why You Risk Absolutely Nothing to Try It Out
If you're not absolutely thrilled, just email our customer service professionals at hyperachiever.com for a no-hassle, no questions asked refund of your whole purchase price.
Our 100% Money Back 'Scott-Free' Guarantee
Try it totally risk-free for 60 days. If you're not thrilled, simply contact us for a prompt, courteous, no-questions-asked refund. You have nothing to lose and everything to gain!

The direct email address will be included in your first email from us, and is also easily found in the members-only section of the HyperAchiever site.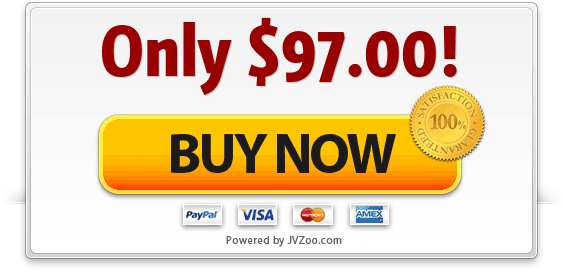 All my best to you….
Arlen
Arlen L. Card,
Creator of the HyperAchiever System
Arlen Card, Inc.
Remember: This is the only goal achievement system ever that makes goal achievement completely automatic, and eliminates the need for any willpower at all. Your self-motivation problems will be solved, quickly and permanently.
Also remember: This reduced price will disappear without any advance notice, so hurry and click the button above to get your copy at 83% off, before this lower price is gone!